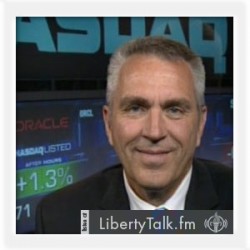 BY: Todd Horwitz, Host & Senior Contributing Analyst
PUBLISHED: November 05, 2016
Hats Off to Theo Epstein
X
ander and Bubba start this week's show with a salute to the 2016 World Series Champions, our Chicago Cubs. After 108 years of futility, the curse is finally over. And what an unbelievable series it was, taking more than 5 hours to decide Game 7 at Progressive Field along with a rain delay and extra innings. The Cubbies took it home 8-7. Ben Zobrist was named the MVP of the series and delivered the go-ahead RBI single in the 10th.
Xander breaks down some of his favorite moments of Game 7: the Brandon Guyer/Rajai Davis at bats in the 8th, David Ross's home run, Francisco Lindor's game saving play, Albert Almora's tag up, Aroldis Chapman's 3-2 slider on Carlos Santana, and all of the things that made Game 7 incredible. Taking Kyle Hendricks out early and having Javier Baez bunt on the full count were not some of Joe Maddon's best decisions, but he was a major reason why this Cubs team was able to bring home a championship.
Theo Epstein will go down as one of, if not the greatest general managers of all time. He broke Boston's 86-year old curse in '04 and now has broken the Cubs 108-year old curse in 2016. The Vikings once again show their vulnerability against the Bears and get trounced 20-10 by their division rival. The Falcons are rolling and get another win on TNF against the lowly Bucs. The Browns +7 this week at home vs. the Cowboys? Why not. Xander explains why key injuries in the Cowboy secondary will help keep this game close.
The first official CFP rankings are out, and at number four we have Was… wait no it's Texas A&M? Xander and Bubba discuss the first set of rankings and why they think Washington should be in the four spot right now, as they are in every other poll. The Crimson Tide travel to Baton Rouge to take on the Tigers and Xander thinks it'll be a pretty close game. Bubba is on the opposite side and thinks Bama might win by 3 or 4 touchdowns. The Navy Midshipmen are once again part of our picks as a 7-point dog to Notre Dame. See you next week!