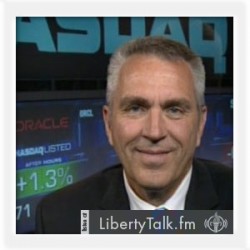 BY: Todd Horwitz, Host & Senior Contributing Analyst
PUBLISHED: July 23, 2016
Another NFL Player Abuse Case.
T
his week on The Sporting Edge, Xander and Bubba start off the show with a breakdown of the Open Championship. Basically a two-man tournament after day 2, Phil Mickelson and Henrik Stenson put on quite the show. Stenson finished -20 and Phil finished -17. Phil has given up plenty of majors in his day, but this certainly was not one of them. Henrik flat out beat him by playing some of the best golf we've ever seen. Congrats on Stenson for his first major championship.
Xander and Bubba express their condolences to Dennis Green, the beloved former Vikings and Cardinals head coach. Well known for ability to connect with players and his fiery personality, Xander brings up his favorite memory of Green when he was a young Bears fan when Green uttered his famous "They are who we thought they were!" Green will truly be missed.
Ezekiel Elliot was possibly involved in a domestic abuse case and Le'Veon Bell missed a drug test. When are these players ever going to get it? Drugs and abuse are a big issue in the NFL and Bubba expresses that he would like to see harsher penalties for both offenses. Greg Hardy worked out for the Jags last week and it looks like they will NOT be signing him. Xander applauds the news as he thinks Hardy would disrupt a great up and coming core for the Jags. 
Xander and Bubba give a testament to Ken Griffey Jr., one of the greatest of all time. He recently got voted into the Hall of Fame with the highest percentage ever. Some big names could be on the move (Andrew Miller, Aroldis Chapman, and… Andrew Cashner?). The Dodgers are in big trouble with a banged up rotation, and here come the Astros! Only 3 games back of the Rangers right now. The AL East continues to be the best race in baseball with 3 teams within a game of each other. Stay tuned for some deadline moves! See you next week.