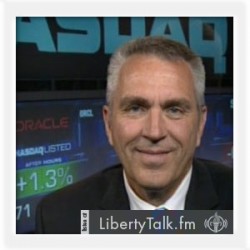 BY: Todd Horwitz, Host & Senior Contributing Analyst
PUBLISHED: June 25, 2016
Texas Rangers Pitching Rotation Faces Trouble.
B
ubba and Xander start the show with a recap of the NBA Finals. LeBron and the Cavs make history not only by becoming the first finals team to come back from a 3-1 deficit, but also bringing Cleveland its first professional sports championship in over 50 years. Bubba has a huge problem with the suspension of Draymond in game 5 and the officiating in general. Xander admits defeat on what he thought would be cake walk for the Western Conference in the playoffs.
Ben Simmons is this year's number one overall draft pick and finds himself on a team that is notorious for picking that high in the draft on a continual basis, the Philadelphia 76ers. Bubba and Xander both see a lot of potential in Simmons if Philly can finally develop a basketball culture (this remains to be seen). Xander loves Kris Dunn going to the Timberwolves which may signal a possible move for Ricky Rubio.
Dustin Johnson wins his first major! What better way to win than at the place he failed at so miserably last year. Nothing could stop this man; not the penalty in question, not the camera man on 17, and certainly not Shane Lowry, who started the day at 7 under. The greens seemed to get harder and faster every day, but Dustin was able to withstand all the heat even though his putting skills aren't the sharpest.
The Rangers seem to be taking the outside part of track on their dark horse campaign to the World Series. They lost both Colby Lewis and Derek Holland this week, and the back of their rotation is in a lot of trouble. Bubba says they'll be fine, but Xander says watch out for the Dallas Keuchel led Astros who seem to be finding their form. The Mets are still struggling, so watch out for the Marlins. The All-Star Game is almost here, how many Cubs can we get in the starting lineup? See you next week.