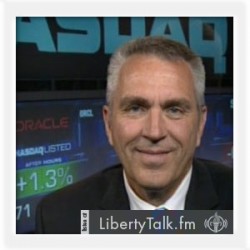 BY: Todd Horwitz, Host & Senior Contributing Analyst
PUBLISHED: December 10, 2016
Giants over Cowboys in Week 14?
T
oday on The Sporting Edge, Bubba and Xander start the show with a discussion on the coach movement among the college football ranks. Charlie Strong, looking for a rebound after a disappointing tenure at Texas, may be headed to USF as he interviewed there yesterday. Houston is staying in-house as they promote former OC Major Applewhite to the head coaching position. A couple other names that were out there for the job were Lane Kiffin and Les Miles.
 The baseball off-season is off to a fast start, as the Chicago White Sox and Boston Red Sox have been the clear-cut winners so far. The Chris Sale swap has put the Red Sox in a position to be major contenders, as they will most likely open next season with Cy Young award winner Rick Porcello as their third starter behind Sale and David Price. The White Sox get back the number one prospect in all of baseball, Yoan Moncada and a fiery righty arm in Michael Kopech. The White Sox also traded Adam Eaton for Lucas Giolito, another top pitching prospect. 
 The college football playoff is set, and Washington makes it in to the number four spot after a decisive win versus Colorado. The Buffaloes' starting quarterback went down early in the game and a beat down ensued, with the Huskies coming out on top 41-10. The 2/3 matchup features Clemson and Ohio State, and Bubba thinks OSU is the only team that has a reasonable shot to take down the mighty crimson tide.
 The NFL playoffs are right around the corner and the Chiefs gave us a taste of what playoff football looks like with their amazing win against the Falcons last week, and their gritty performance against the Raiders on TNF. The Jets were embarrassing on Monday night as they let the Colts march up and down the field. The game of the week is Giants vs. Cowboys and Xander once again sides with his Giants, who always seem to let him down. See you next week!