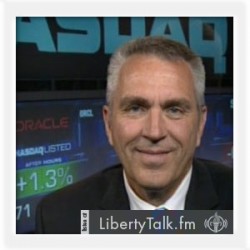 BY: Todd Horwitz, Host & Senior Contributing Analyst
PUBLISHED: October 15, 2016
Cubs Come Alive in Ninth to Move Past Giants
B
ubba and Xander start this week's show with a look ahead to Week 6 in the NFL. Dak Prescott and the Cowboys travel to Lambeau Field where they find themselves as a 3.5-point underdog against the pack. Dak has been playing great this year but Bubba and Xander like Aaron Rodgers to take care of business on his home turf. Xander's best bet of the week is the Texans -3. They're playing a struggling Colts team who has been very underwhelming this year, and Bubba thinks Lamar Miller has his coming out party in Week 6. 
Week 5 taught us a few things; the Falcons are for real, and the Bills are still alive. Rex Ryan and crew took it to the Rams in a 30-19 whooping, and the Bills find themselves 3-0 after firing OC Greg Roman at the end of Week 2. The Giants continue to underwhelm even with OBJ's first touchdown catch of the year. They face an uphill climb the rest of the year behind the Cowboys and the Eagles.
The Vols finally broke Xander's heart in Week 6 of the college football season. They mounted another enormous fourth quarter comeback against Texas A&M only to lose 45-38 in double overtime. They face the number one team in the nation this week in Alabama, and are getting 12 points at home. Xander thinks they have enough to cover, but he wants to distance himself from the Vols for a little. Wisconsin +10 vs. Ohio State is the play of the week for Xander and Bubba as they think the Badgers will stand tough against the number two team in the nation.
The Indians sweep of the Red Sox not only knocked the Sox out of the playoffs, but also ended one of the greatest, most enjoyable careers we have ever seen, that of Big Papi. The man will be missed by everybody and should be the first DH to be inducted into the Hall of Fame. The Blue Jays took care of the Rangers in 3 games, and the Cubs found life in the 9th inning of Game 4 to finally put an end to that Giants even year talk. Another week of playoff baseball coming your way! See you next week.