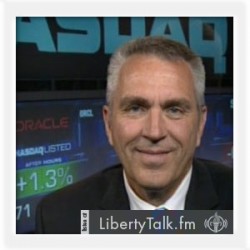 BY: Todd Horwitz, Host & Senior Contributing Analyst
PUBLISHED: September 17, 2016
Joey Bosa finally signs with San Diego
B
ubba and Xander start off today's Sporting Edge with some NFL action. The Bills have fired their offensive coordinator Bill Roman after only… 2 games! Somebody needed to be the scapegoat for Rex Ryan's ineptitude on the sidelines. This team is in big trouble and the Ryan brothers probably do not have enough mojo to bring them back. The Rams played the worst football game of all-time on Monday night, getting
shutout 28-0 by the 49ers
.
After a lackluster NCAA schedule in the Top 25 last week, there were definitely some exciting games. Clemson almost dropped a game to Troy, but they managed to pull it out 30-24. Nicholls State gave Georgia all it could handle losing 26-24 (The Bulldogs were favored by over 50 points)! Central Michigan arguably gave us the play of the year with a hail-and-lateral against No.17 Oklahoma State. 
There are a lot of great games on the card this week. FSU vs. Louisville. Michigan State vs. Notre Dame. Oklahoma vs. Ohio State. Do I have to keep going?!? Okay one more, Alabama vs. Ole Miss. Bubba says he has his best bet of the year lined up on the NFL slate, and of course, Xander is on the opposite side. Bub likes the Vikings at home versus Green Bay and says they will win in a landslide. Our only official pick for week 2 is the Houston Texans, who are taking on the Chiefs. 
The Cubbies are the first team to clinch a playoff spot! Although they could not get it done against the Brewers, Johnny Cueto came out and threw a complete game against the Cardinals later that night to make it official. After being declared dead, the Mariners have come roaring back from behind a 9-1 stretch and they are only two games back in the wild card. Hanley Ramirez gives the Red Sox their best win of the year after a walk off homer Thursday against the Yankees. Only 15 more games left before playoff baseball! See you next week.