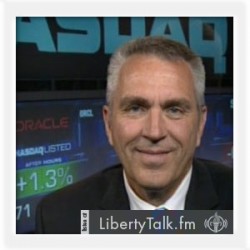 BY: Todd Horwitz, Host & Senior Contributing Analyst
PUBLISHED: July 16, 2016
Red Sox Position to Take Division.
X
ander and Bubba lead off the show by sending their thoughts and prayers to France after the brutal terrorist attack that took the lives of over 80 people this past Thursday.
Von Miller has finally signed a deal with the Broncos
and pocketed over $70 million guaranteed. That's the most ever for a defensive player, and second most in the league behind Andrew Luck's $87.5 million. Deflate-gate is NOT over, and it looks like Tom Brady will actually sit the first 4 games of the season, 18 months after the initial report.
Phil is your leader after two days at the Open Championship. Bubba noted that he played some great golf, but also got extremely lucky with the conditions. Friday's round was absolutely brutal during the late shift, with gusting winds and a ton of rain. We're halfway through, and there's a lot of golf left to play. Bubba predicts that the winner will be around 5 or 6 under when it's all said and done with sloppy conditions coming this weekend.
NCAA football is right around the corner and SEC media day got going with a bang. Alabama is the top dog yet again and Xander thinks there's nobody who will dethrone them this year. Clemson and Stanford are your preseason 2 and 3. Xander and Bubba talk about the respective coaching careers of Les Miles and Nick Saban.
The Red Sox make a huge splash by trading for Drew Pomeranz as they try to sure up their rotation. Xander believes if the Orioles and Blue Jays don't make a move to solidify pitching as well, their seasons are over and the Red Sox will take this division easy. The Giants are the number one team in the CBS Sports Power Rankings, and with good reason. Even with all the injuries and question marks, they have the best record in baseball. See you next week!