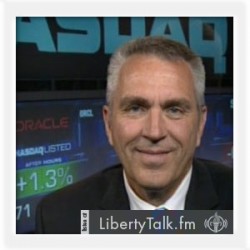 BY: Todd Horwitz, Host & Senior Contributing Analyst
PUBLISHED: September 10, 2016
Joey Bosa finally signs with San Diego
T
oday's Sporting Edge begins with a recap of the first week of college football. It was a week to remember, as there were some great and a few major upsets.
Wisconsin was one of the biggest movers
in the polls this week as a brilliant defensive effort led them to victory over Les Miles and the Tigers. The Tigers quarterback situation is in a similar position, as they had virtually no offense besides Leonard Fournette.
Texas and Notre Dame played the most exciting game of the week as the Longhorns took it in double overtime, 50-47. This was an enormous win for Charlie Strong and Texas is now ranked inside the Top 25 for the first time since Strong has been there. Florida State's brilliant second half effort led them to victory, along with DeMarcus Walkers 4.5 sacks. Nick Chubb picks up right where he left off with a 222-yard effort and 2 TD's. 
Week 1 is has arrived for the NFL as well. Joey Bosa finally signs with the Chargers, but Xander doesn't think it will make much of a difference as he predicts the Chiefs will take the AFC West. It's the Rams vs. Seahawks in week 1…. wait no! That's week 2. The Rams take on the 49ers in week 1 and Xander explains why he still likes the Rams big vs. Blaine Gabbert and the 49ers.
Playoff time is right around the corner, and the AL East is still a dogfight. Like Teddy KGB said in Rounders, the Orioles keep hhhhhhanging around and they are only a game back. The Yanks are also making things interesting. Giancarlo Stanton is activated in a surprising move off the DL, as the Marlins are currently five games back in the wild card. Stay tuned for more football breakdown next time. See you next week!