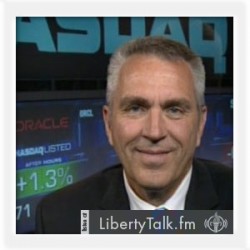 BY: Todd Horwitz, Host & Senior Contributing Analyst
PUBLISHED: July 09, 2016
NBA Sees Biggest Free Agent Signing since LeBron.
B
ubba and Xander lead off the show with a discussion on
Larry Brown and yet another early exit
in his coaching career. Brown did some great things for the SMU Mustangs, but his legacy will again be marred by more NCAA violations. Matt Harvey is DONE for the year. He's getting season ending shoulder surgery, and Bubba is not happy about it. Was it throwing too many innings after Tommy John last year, did this issue just pop up, is Harvey not man enough to handle the pressure? Nobody knows, but the Mets will move forward still with a very good rotation.
NBA free agency is in full swing and we got to see the biggest free agent signing since LeBron went to Miami. Kevin Durant is now a Golden State Warrior. The rich just get richer. It's championship or bust for Golden State again as they have absolutely no excuse not to cruise to an NBA title. D-Wade joins our Bulls on a 2 year $47.5 million deal. Are the Bulls still going to be bad to extremely mediocre? Yes, unfortunately, yes they are.
The British Open kicks off on Thursday and we finally get some early morning golf! Bubba breaks down conditions and gives us the rundown. It's his favorite tournament of the year. Xander says if you're looking to bet a long shot, take a look at Brooks Koepka at 40-1. Xander breaks down UFC 200 for all the fight fans out there. Jon Jones is out, and Anderson Silva is in. Disappointing news for everybody but this is still a great card.
Bubba and Xander talk MLB MVP's if the season were to end today. Xander gives the edge to Clayton Kershaw in the NL while Bubba sides with Kris Bryant. The AL race is a lot more wide open with guys like Altuve, Cano, Trout, Donaldson, and Trumbo just to name a few. The Cubbies are no longer number one in the MLB power rankings and deservedly so. The Indians take the stop coming off a great three week stretch. All-Star game is coming up and the Home Run Derby should be a lot of fun. See you next week!