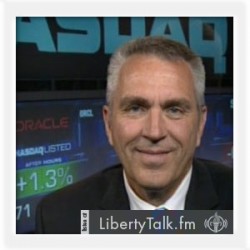 BY: Todd Horwitz, Host & Senior Contributing Analyst
PUBLISHED: October 22, 2016
Eagles Burned by Lane Johnson Suspension
X
ander and Bubba start this week's show talking about the sticky situation that is Josh Brown and the NFL. This looks to be another severely mishandled case on the league's part, as it came out this past week that Brown admitted to abusing his wife multiple times. Will the NFL ever get it right? Probably not; but it's safe to say Josh Brown has played his last game in an NFL uniform.
Week 6 was another exciting one as it took almost 80 points to decide a winner in the Saints game. Drew Brees prevailed and the Panthers now sit at a lowly 1-5. The Bills continued to roll behind Shady McCoy's 3 touchdowns. Looking ahead to Week 7, Bubba and Xander think the Vikings roll as a 3-point favorite at Philadelphia. The Eagles have not been the same since losing Lane Johnson, their star left tackle, to suspension a couple weeks ago. 
The Tennessee Vols finally rip Xander's heart out with a 39-point loss against Alabama. Clemson almost finds a way to lose as a 21-point favorite against NC State but pull off the victory in overtime. Wisconsin battled all the way to the end, but ended up falling short to Ohio State in overtime. Bubba and Xander both like Texas A&M this week at Alabama, where they are an 18-point dog.
There are three teams left in the MLB playoffs, as the Indians have already punched their ticket to the World Series. It's Game 6 tonight in Chicago, and it features an unreal pitching matchup of Kershaw vs. Hendricks. Xander thinks the Cubs need to win tonight, noting that Arrieta has not been sharp as of late, and he would be the Game 7 starter. We'll see how the series plays out, but both hosts think a Cubs vs. Indians series is in the making. See you next week!