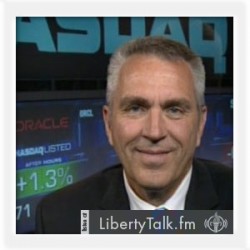 BY: Todd Horwitz, Host & Senior Contributing Analyst
PUBLISHED: November 19, 2016
Packers? Not this Season.
X
ander and Bubba start off the show with controversial comments from Ray Lewis. The 2-time Super Bowl Champ had some choice words when questioning the passion of for his former quarterback Joe Flacco. Xander completely disagrees with Lewis here, citing the fact that Flacco was the sole reason he capped off his career with another Super Bowl. Bart Scott also came out and disagreed with Lewis calling him "whack" for saying Flacco has no passion.
 The writers have spoken and all the awards are finally out. Kris Bryant deservedly takes home the N.L. MVP award in a landslide and adds to his trophy collection as he won Rookie of The Year last year. Mike Trout takes home the A.L. MVP even while playing on a last place Angels team. Xander and Bubba are in complete agreement with Trout taking home the award and the numbers prove it, he had a league leading 10.6 WAR, a full game over Mookie Betts and a full 3 games above anybody else.
 The Giants defense is finally starting to come alive. When is the last time you heard that? They beat the Bengals 21-20 on MNF and continue to hang around in the NFC East even though the Cowboys are on absolute fire right now. The Packers continue to suck it up, and Bubba notes how he called this weeks ago. The Saints blow a major opportunity by losing on a blocked extra point against the Broncos. The picks for this week are the Cardinals +2.5 on the road against the Vikes, and the Redskins -3 at home vs. the lowly Packers.
 The CFP rankings continue to get turned on their head week after week. After Louisville complained about not being in the top four, they start Week 12 by getting absolutely trounced by the Houston Cougars. Clemson can breathe a sigh of relief now as their ugly loss to Pittsburgh can be forgotten if they can run the table. Xander made two great calls with USC and Iowa, as both underdogs won last week. The Gators travel to Baton Rouge this week and are currently two touchdown dogs against the Tigers. Bubba and Xander love the Gators in this one. Our second pick is the Colorado Buffaloes -6 at home vs. Washington State. See you next week!