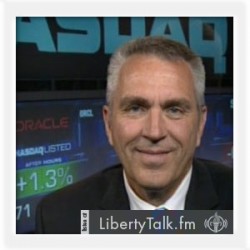 BY: Todd Horwitz, Host & Senior Contributing Analyst
PUBLISHED: November 26, 2016
Buckeyes Favored in Big Matchup
I
t's Turkey Day! We've got three huge games with playoff implications today. The Vikes travel to Detroit to take try and break the tie atop the NFC North. The Redskins travel to Dallas to try and get closer to the NFC East title. "Fat Rob" and Captain Kirk are going to need big games to slow down Dak and the boys. And finally, the .500 Steelers travel to Indy to take on the Luck-less Colts. Bubba and Xander like the two early dogs; the Vikes are currently +2.5 and the Redskins are +7.
 With two weeks left in the college football season, tensions are running high. We've only got one undefeated team left and a dog fight for the final three spots in the College Football Playoff. Washington still has an outside shot to get in and they face Washington State in most important Apple Cup in years. Bubba and Xander like the Huskies laying six on the road. Texas A&M has fallen hard and fast and they find themselves as 7 point underdogs to LSU at home. We also like the Aggies in this one. Michigan vs. Ohio State is the by far the game of the week and will have HUGE playoff implications.
 Xander invites a very special guest to the show, Ethan Rosenzweig. "Roz" has been a longtime friend of Xander's and is an enormous Packers fan. Xander gets started with a look at the NFL slate for Week 12 and Roz gives him his best bet of the week: the Saints -7 at home against the Rams. The Coors Field of fantasy football has been a tough place to stop the Saints this year.
 Ethan gives a little breakdown of what he's seeing on the NCCAB scene so far. Although we're a long way from March, he says keep an eye out for Baylor to make a deep tournament run. Xander asks Ethan what it was like to witness a Cubs World Series win. They also breakdown the Michigan vs. Ohio State and both think the Buckeyes will come out on top as a 6 point favorite. See you next week!