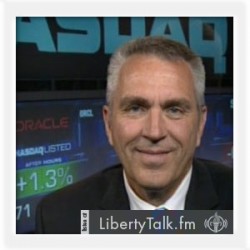 BY: Todd Horwitz, Host & Senior Contributing Analyst
PUBLISHED: August 20, 2016
Bubba & Xander's Fantasy Football Breakdown
B
ubba and Xander start off the show with some talk about the 2016 Olympics. The USA is kickin' some ass as they now have over 100 medals. Simone Biles and Aly Raisman headlined the woman's gymnastics team and the basketball team competes for gold today.
Usain Bolt is the first ever 3-time gold medalist in the 100m
(and also the 200m, and 4x100m)! He is the fastest man to ever walk on this planet and quite the entertainer on the track.
The NFL season is coming quicker than ever. Preseason is in full swing and Bubba and Xander break down some fantasy football names for the draft. Will Tyrod Taylor improve on his performance from last year? Will Lamar Miller be the top 5 running back Xander projects him to be? Is Julio Jones locked in for another great year? 
Along with fantasy football, there are six new head coaches in the NFL this year. Xander thinks Ben McAdoo of the New York Giants will have the most success this year. Also headlining this group is Chip Kelly to the 49ers and Hue Jackson to the Browns. Will Adam Gase be the quarterback whisperer Ryan Tannehill needs to make it to the next level? Xander thinks he will be.
We're in the home stretch of the baseball season and only have about 40 games left. Only one game separates the three teams on top of the AL East. Bubba think Toronto takes home the division title while Xander changes his tune to the Red Sox. The Dodgers continue to do some amazing things without Clayton Kershaw and find themselves all tied up on top of the NL West with the Giants. Every other division race is pretty boring, and our Cubbies are now up 12 games on the Cards. See you next week!