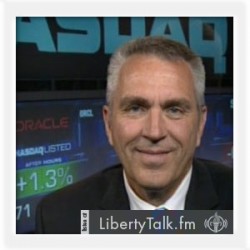 BY: Todd Horwitz, Host & Senior Contributing Analyst
PUBLISHED: October 01, 2016
Louisville at Clemson Could Come Down to the Wire
B
ubba and Xander start today's show remembering two great sports figures that passed away this week, Miami Marlin's pitcher Jose Fernandez and professional golfer Arnold Palmer. Fernandez was only 24 years old and was one of the best pitchers in baseball. He died in a boating accident early last Sunday morning, but his infectious personality and passion for the game will be remembered by all. Arnold Palmer was a living legend who truly revolutionized the game of golf. He was the first major superstar when it came to the sport, and he continued to be a part of the game for his entire life. Both of these men will be missed. Bubba and Xander also break down some Ryder Cup action. 
College football is in full swing and we have the biggest game to date this week, Louisville at Clemson. There was a huge move in the line for this game as Clemson went from a 2-point favorite to 2-point dog in a matter of a few days. Bubba thinks Louisville is overrated and that the Tigers show them who king of the ACC really is. Xander sees the game a little differently and thinks it will come down to the last drive. The picks for this week are Wisconsin, Tennessee, and Navy.
The Browns have finally closed the door on troubled superstar Josh Gordon, who checked into rehab earlier this week. The Vikings were the most impressive team of week 3 (besides the Patriots of course) as they annihilated the defending Super Bowl runner-up Carolina Panthers. Their defense is a force to be reckoned with and this team could go far if Sam Bradford can stay healthy. Xander thinks Trevor Siemian is proving to be a pretty decent quarterback and think the Broncos are going to roll over the Bucs as a 3-point favorite on the road. Bubba is riding high on the Vikings and thinks they will take care of the Giants as a 5-point favorite at home. So there you have it, Broncos -3 and Vikings -5.
There are just two games left in the major league baseball season! Where did the time go? All the divisions are wrapped up, but the NL wild card race is coming down to the wire. Bubba and Xander say the Mets and Giants are coming out on top, while Toronto and Baltimore are taking the top two spots in the AL race. So we have three AL East teams in the playoffs. The Nationals are in serious trouble after losing first Stephen Strasburg, then Wilson Ramos. However, anything can happen in the playoffs. See you next week!