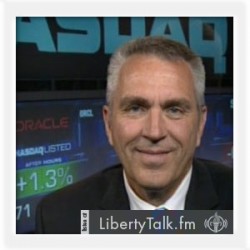 BY: Todd Horwitz, Host & Senior Contributing Analyst
PUBLISHED: August 27, 2016
Bronco's Paxton Lynch Looks to Have Successful Rookie Year
B
ubba and Xander start this week's show with some talk about two of the bigger and, unfortunately, controversial American names in the Olympics, Hope Solo and Ryan Lochte.
Hope Solo was suspended six months for her recent
actions as a part of the US Women's Soccer Team, and Ryan Lochte appears to have cost himself millions of dollars with his choice of words.
Joey Bosa is still holding out of Chargers camp, and neither side seem willing to budge. Bubba calls Bosa an absolute idiot for not already signing. Bubba and Xander talk rookie quarterbacks. Bubba thinks Paxton Lynch will be the most successful out of the bunch, but also really likes Dak Prescott. Carson Wentz remains to be seen, but Xander says his career will NOT turn out like Matt Schaubs'. 
Bubba and Xander talk ACC Football. Xander thinks Louisville is a bit of a dark horse this year, but says it will be awfully tough to compete with Florida State and Clemson. Clemson travels to FSU on October 29th in a game that will most likely determine the fate of the ACC.
How 'bout Gary Sanchez?! This rookie is giving the Yankees just a little bit of life after hitting 9 homers in his first 27 at-bats. Truly unbelievable. Big Papi continues his torrid pace and reaches 30 HR's and 100 RBI for the 10th time in his career. Rich Hill came off the DL with a gem against Cueto and the Giants as the Dodgers now have a 3 game lead in the NL West. See you next week!